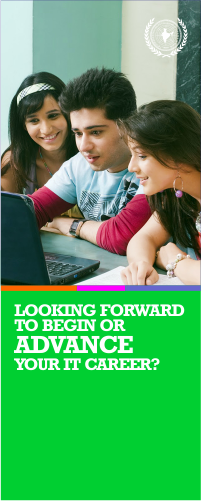 Information Technology Education plays a vital role to equip workforce to deliver the expected performance in all the sectors of the world. Academics experts are of the opinion that the formation of Quality IT World is only essentially possible, through Research & Development developing and providing world class education at both the extremities, first at the Foundation Courses and later at the End Course to attain proficiency in the selected Professional Field by the participant.
"It is the R&D knowledge that will help take the Indian IT to a sustained higher rate of growth and the ITDCI- professional members are fully aware of this".
As a matter of fact, it is based on the Technology Concept i.e. Reduction in the total inputs and generation of added/timely/quality output to the user with maximize benefits.
To simplify the process and attain the objective, ITDCI has methodically prepared the set of courses, keeping in mind the concept and the concerned need. The education & training shall be provided by theITDCI Authorized Professional Education Center.
ITDCI facilitates Research & Development in the field of IT through active participation of Institutes, Corporate, Professionals, Industries, Entrepreneurs, and Students
ITDCI is a non-profit making organization founded by the association of likeminded people linked globally with IT & ITES stakes .
The objective is achieved by voluntary involvement of the members at national forum and gain substantial by exhibiting &sharingworthy development at their levels. Business and trade links are available for the members in software and IT services to enhance the resources in software technology industry.
"A meaningful association between the Technical Education System and Research and Development".
National Mission & Polices as under Ministry of Social Justice, HRD, and IT - Government of India.