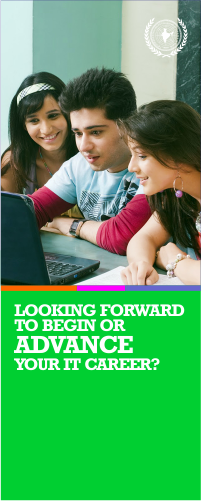 In the twenty first century literacy includes Computer Literacy too. There will be a day when all records at the village and block level will be available at the click of a mouse. The Council is constantly endeavoring to encourage a meaningful association between the Technical Education System and Research and Development activities in a concerted effort aimed at National Mission/Polices under Social Justice, HRD, and IT of Government of India. Technical education at all levels in the country is witnessing a consistent growth pattern marked by the setting up of new Institutions and the improvement of the existing ones in tune with the quality assurance norms set by the National Board of Accreditation (NBA).This will ensure transparency in administration and gradually lead to complete e-governance.
The aim of any country's higher education system is sustainable development and achieving higher growth rates. It is enabled through creation, transmission and dissemination of knowledge. The INFORMATION TECHNOLOGY – Development Council of India -IT-DCI has been in the existence with its mission of developing and promoting Quality Technical Education in the country in a coordinated and integrated manner.
To enlighten the entire civil population with computer knowledge and taking this technology to gross root level. Considering the above realities IT-DCIINFORMATION TECHNOLOGY – Development Council of India conceived the idea to upgrade computer knowledge across the nation by offering IT certification training programs for better prospects. IT-DCI helps to protect their interests and to struggle for their legitimate rights and general extension of computer literacy and vocational computer education. To minimize fee for computer higher education, IT-DCI supports to organize syllabuses on the subjects of Information Technology, organize campus and seminars of experts to provide a forum and facilities for the exchange of information and experience.
The Leading Association of IT & ITES IT-DCI is prepared to promote development of IT enabled services and to promote, encourage and take part in survey and research studies in the IT field.
"It is the knowledge industry that will help take the Indian economy to a sustained higher rate of growth and the IT-DCI policy makers are fully aware of this".
List of premium Courses subject to PEC Selection & approval
Software Programming & Development Courses

Web Designing & Development Courses

Hardware & Networking Courses

Multimedia & Creative Courses

Financial Application Courses

Professional Courses in Office Administration

Kids Specially Designed Courses

Mobile Repairing & Maintenance

Certificate in Industrial Training

Job Oriented ITDCI Courses
---
Supported by the Government of India as well as the state governments, the country is home to both public and private universities. In addition, there are many private universities that are supported by different societies and bodies. Universities in India are controlled and recognized by the UGC.
Universities in India are controlled and recognized by the UGC or University Grants Commission. Over and above, there are sixteen professional councils monitoring various aspects of coordination and accreditation. Universities are judged in terms of recognition, ambiance, infrastructure, placement assistance etc. Your marks are also a determining factor when it comes to seek admission in universities of India.
There are three kinds of universities that the students can opt from while planning their higher education. Universities can be divided into three categories, namely: Central, Deemed and Open universities.
1. Central Universities are the ones that are set up by the Department of Higher Education, usually through the act of the Parliament.
2. A Deemed University on the other hand has an autonomous status and is granted by the Union Human Resource Development Ministry's Department of Higher Education. Autonomy means the university will have full freedom to chalk out its own syllabus, eligibility for admission, fees and other rules and regulations for the students.
3. Open Universities are the ones that facilitate distance learning for students. Both undergraduate as well as postgraduate degrees are offered by these universities.
Under Graduation Degreea
Distance learning has become a suitable alternative, if not a replacement for the traditional forms of education. This format has found a lot of favor with teachers and students alike due to the convenience as well as the flexibility that it offers to the both the parties. Prestigious universities throughout India as well as abroad are catching on with the trend and introducing distance learning courses in their curriculum to facilitate students from far and wide to gain knowledge outside the classroom. As this form of education does not require the students to attend full fledged lectures in classrooms, working professionals can get themselves enrolled for the courses without having to quit their current jobs. An internet connection is all that the student requires and commitment towards the subject for the successful completion of the courses.
Take a look at the list below to have a better idea regarding the distance education courses offered by the universities in India:
Post Graduation Degree
The reason why distance learning has become so popular is the fact that it provides the option of education without being confined within the four walls of the classrooms. In case there are working individuals who are interested in going for higher studies and want to carry on with their professional lives as well, distance learning is the perfect choice they can make. Take a look at the table below that provides information about the various open universities in India and the Post Graduate degrees they offer.A post graduation degree (M.A, M.Com, M.Sc, M.B.A and M.C.A, M.Phil, and PhD) in any subject can be pursued only after the students have completed the graduation or B.A degrees in the relevant subjects. Opting for a post graduation course is definitely a good idea because it adds to the knowledge base of the students besides giving them an added advantage in the job market. PG courses are available for Arts, Commerce as well as the Science subjects and they can be pursued through traditional forms of education as well as distance learning.
Universities-Proposed Associates to select from
Eastern Institute for Integrated Learning in Management (EIILM)

Chandra Mohan Jha University (CMJ)

Jaipur National University (JNU)

Karnataka State Open University (KSOU)

Manonmaniam Sunderanar University (MSU)

Singhania University

Mahatma Gandhi University (MGU)

Maharishi Mahesh Yogi Vedic University, Jabalpur –MP
---
Computer Projects for Middle School Students: For middle school students, computer time often translates to email and time on social networking sites. But students this age can broaden their skills with computer projects that focus on research, current events and even web page design. You can tie the computer projects to other curriculum areas, such as history, science or language arts.PowerPoint & Computer Technology Projects for Middle School Students
Web Hunts: Help middle school students learn how to navigate the Internet and use research tools by creating a web hunt. A web hunt is a type of online scavenger hunt in which students have to solve clues and find information to complete a project online.To set up a web hunt, find facts on reputable websites and make note of their locations. Then, write clues to finding these items. The facts can be about anything, or you can tie them into a subject you are teaching about, like the Civil War or South America. You might lead students on a scavenger hunt through different sites to find your links, or you might give them clues and lead them to their own conclusions. Some web hunts require students to simply find answers to the questions while others require students to find a specific web page or site.You can design a web hunt for any age or ability level, so it is particularly good for middle school, where students are often at vastly different ability levels. Through the project, students gain research skills and learn facts. They also can learn teamwork, quick typing and clicking skills. Use the web hunt to provide an important lesson on finding and identifying quality information.
News Projects: Do a current events news project with middle school students online. Have them research world events and discover the varying ways news media outlets report on these events around the world. From this project, students will learn about how news is disseminated. Teachers can give students a valuable lesson about the way news might be reported differently to fit different cultures.
Web Pages: Help  students set up their own web pages. Many schools have web space set aside for use by teachers and students. Ask your technical support person how to access sites for students, and then use an easy web builder to create pages. Guide students through the steps, including how to access their site, how to put in their name and password, and how to customize the way the page looks.From this project, students get an idea of basic web design. They can learn some HTML, and learn how various pages are created.
International Certification-Canada
Canada Education and Certification Incorporation (CEACI) established in Ontario, Canada. The CEACI is registered in Canada Incorporation Act. The nature of CEACI is to offers Certification in IT , Management And performance certification in Service Sector related to Education and Welfare around the globe. The company has its international norms to establish parameters/ guidelines for performance valuation and further categorization in gold star rating performance. CEACI provides International Quality Performance Certification (IQPC) to recognize and enhance improvement in the performance of – individual, institutions, and organizations in their respective fields.
CEACI is also providing Certification in Information Technology ( IT ) & Management Courses. CEACI is founded in 2011 and is also committed to promote the concept of CQM-Complete Quality Management in the field of Service Sector for the wellbeing of mankind. CEACI is surging to set International benchmark in procedure, productivity and performance in the Service Sector. Since the beginning CEACI is dedicated to improve the quality performance of individual, organization, and society for a better world.
CEACI is also applied for registration at Conference Board of Canada, it is the foremost independent, not-for-profit applied research organization in Canada. Objective and non-partisan. We do not lobby for specific interests. Funded exclusively through the fees we charge for services to the private and public sectors. Experts in running conferences but also at conducting, publishing, and disseminating research; helping people network; developing individual leadership skills; and building organizational capacity. Specialists in economic trends, as well as organizational performance and public policy issues. Not a government department or agency, although we are often hired to provide services for all levels of government. Independent from, but affiliated with, The Conference Board, Inc. of New York, which serves nearly 2,000 companies in 60 nations and has offices in Brussels and Hong Kong.
CEACI is having a group of directorial members of quality caliber and skilled professionals in their respective fields. The Board of Directors (BODs) executes company's offer from Ontario (Canada) to the rest of world and their respective member would hold strong credential in their own countries.  The Minister of Human Resources and Skills Development (French: Ministre des Ressources humaines et du Développement des compétences) is the Minister of the Crown in the Canadian Cabinet who is responsible for Human Resources and Skills Development Canada, the federal department that oversees programs such as Employment Insurance and Canada Student Loans. The Minister is also in charge of Service Canada.