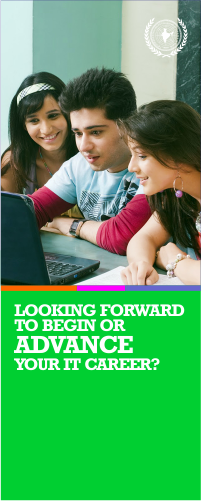 ITDCI Academic Center helps Students/Professionals to advance their career prospects and stay on top of the latest from IT experts and peers. We welcome educators/IT professional from around the world to become an ITDCI member with built-in Help & Business system and run a profitable venture of Professional Education Center- ITDCI at the proposed location in the city.
Professional Education Centre Head

- IT-DCI
IT-DCI- PEC Head- Role:
The Professional Education Centre Head can begin a course with a well-structured introductory lesson in the classroom, and then proceed with follow-up materials online. Blended learning can also be applied to the integration of e-learning with a Learning Management System using computers in a physical classroom, along with face-to-face instruction. Guidance is suggested early in the process, to be used more sparingly as learners gain expertise.
The Professional Education Centre Head can combine two or more methods of teaching method. A typical example of Blended Learning Methodologywould be a combination of technology-based materials and face-to-face sessions to present content.
Role of the Professional Education Centre Head instructor is critical as this requires a transformation process to that of learning facilitator. Quite often, with the increase of baby boomers going back to school and pursuing higher education the skills required for technology use are limited. Instructors then find themselves more in the role of assisting students with computer skills and applications, helping them access the internet, and encouraging them to be independent learners. Blended learning takes time for both the instructor and learner to adapt to this relatively new instructional concept.
Presently Three principal types of membership will be operated.  There will be different categories of membership under each type with different fee structure.
Honorary / NGO Membership [Under control of ITDCI Board]
Membership benefits, privileges, rights and duties
The Center Head shall have the privilege to receive quality promotional material and participate in the National campaign/activities. Personal & Organizational (Academic) Membership can opt to be part of Education & Training division. As the name suggests, such members shall be involved with the professional activities related to Quality Development and not to mix with membership of Council, the professional members will not have voting rights in the members' council.
More information please mail :  This e-mail address is being protected from spambots. You need JavaScript enabled to view it