A milestone in Development...
Padma Shri D. R. Kaarthikeyan,Director General, National Human Rights Commission,(India)
ITDCI Team & the Board –ITDCI is delighted to Award 'Nationwide Honorary Membership' to Padma Shri D. R. Kaarthikeyan. We are proud to have his valuable association and wish to gain substantial development in the interest of Indian citizen across the globe. We Heartily Welcome! The Dignitary Padma Shri D. R. Kaarthikeyan in the World of IT, our committed team is further empowered to face the future hindrances and the global competition. We shall always look forward to his guidance & direction for the development of members.
Public Notice- Caution
Please inform us in case you come across any such incident. Helpline: +91 7879992267, email: admin@itdci.org
This is to bring to the notice of Members and General Public that a few of our associates are misusing the name of Information Technology Development Council of India-ITDCI for their personal gains. We have observed the following evidences 1- Duplication of ITDCI as IITDCI, 2. Duplication of ITDCI Logo to cheat & misguide our Members and General Public and offering short term lucrative schemes on our various programs for which ITDCI is not liable. The Board of ITDCI has resolved to initiate legal proceeding against the group involved for the breach of trust.
IT Icons - Well Wishes
Dr. A.P.J. Abdul Kalam

Ex-President of India

Azim hashim Premji

Chairman of Wipro Limited

Bill Gates

Chairman of Microsoft

Mark Zuckerberg

Founder of Facebook

Steve Jobs

Founder of Apple

Narayana Murthy

Infosys mentor Narayan Murthy

Kailash Vijayvargiya

State Cainet Minister Minister of Industries & Employment
New Year souvenir- Designer Bands
We intent to distribute Designer Wrist Bands to our All India Associates on the occasion of New Year 2015.
Context to this please arrange to send your details i.e. Logo, Brand Name to be printed on the Wrist Band to ITDCI HO at admin@itdci.org immediately. Each Associate is entitle for FIVE Free Designer Wrist Bands before the onset of New Year 2015. The Board of ITDCI is proud to Honor Associates for the promotion of 'National IT Literacy Mission"
Downloads for Member & Student
100+ Members - Recent Registered
HM: 193602- Mr. E. Prabhakar Reddy – District Honorary Member / District President - WADUPSA (Warangal District Un-Aided Private Schools Association)

Location: Warangal, TG-India

HM:193603- Mr. Challa Dharma Reddy-M L A of Parkal / Division Honorary Member

: Parkal, Warangal- TG-India

HM :193604 - Mrs.Konda Surekha – MLA of Warangal East / Location: Warangal East

Warangal, TG-India

TG: 01/10: DVHC: 193605 - Mr.Pranay Karingula - Adilabad Division Coordinator

Adilabad, TG India

UP01:OM14 – 193606 –Mr. Shreesh Chandra Srivastava- Director: Alambagh Industrial Training Institute

Alambagh, Lucknow U.P. India

TS10: PM01: 193607 – Mr. Sambaraju Aedunuri :Hanamkonda Project Manager

Warangal District Telangana State India

MP05: OM14 - 193608- Mrs.Shilpa Jain - Director – Nishir Institute of Art & Craft

Bhopal - M.P. India

MITI: 193609– Mr. Vivek Dwivedi - Mentor IT –Internship

Indore M.P. India

HM: 193610– Mr.Aroori Ramesh- Wardhannapet M.L.A

Warangal- Telangana - India

TS10: PM02-193611– Mr.Sai Kumar Gunishetti - Warangal Circle-1 Project Manager

Warangal- Telangana - India

TS10: PM03-193612 – Mr.Srimanvas Veludandi-Warangal Circle-2 Project Manager

Warangal- Telangana - India

TS10: PM04-193613 – Mr.K.Prashanth - Project Manager Hasanparthy

Warangal- Telangana - India

TS10: PM05-193614 - Ms.Bhagavathi Choudary - Warangal Project Manager

Warangal- Telangana - India

Guj05: OM14 - 193615 - Center Head Mr. Chirag Kishor Kothari – Chairman : Inside 2Morrow Institute of Advance Information Technology - Rajkot

Rajkot- 360001, Gujarat India

TS10:PM06-193616 -Mr. Daroori Revanth Kumar Acharya Project Manager - Hitech City- Hyderabad –Zone

Hitech City Hyd –Zone TS India

TS10:PM07-193617 - Mr.Sripathi Mahesh – Project Manager - Kondapur, Mandal: Station Ghanpur , Hyderabad –Zone

Station Ghanpur TS India

: WBk01:OM14-193618 – Mr. Raj Kumar Sharma – Center Head - Institute of IT Development- Lalbazar- Kolkata

Kolkata -WB India

: JHK- R01-OM14-193619 – Mr. Ranjeet Kumar Singh – Center Head - Next Zoom IT & Education Academy – Ranchi/ Bokaro Jharkhand-

Ranchi/ Bokaro Jharkhand India

: MP-BO6-OM14-193620 – Center Head Mr. Sunil Kushwaha / Mr. Neeraj Jaiswal , Director- Star Coaching Computer Classes – Bhopal M.P. India

Bhopal M.P. India
IT Career-All India Expansion
Sunrise Opportunities at Various Levels Across the Nation, If You Aspire to Achieve Challenging Position, Don't Risk To Miss IT. Email:admin@itdci.org.
Apply for the position suitable to your Profile & Ambition, National/State/District Head Coordinator/Center Head –Franchisee.Call +91 7879992267
P P P Planning Commission India

Planning Commission India
The justification for promoting Public Private Partnership (PPP) in infrastructure lies in its potential to improve the quality of service at lower costs, besides attracting private capital to fund public projects. This, however, is predicated on a policy and regulatory framework that provides a fair, transparent and competitive environment. Flaws in the framework can lead to unintended outcomes; a cautious and diligent approach is, therefore, necessary while formulating the rules. Source- Media- Planning Commission India
School Project Books Available Contact ITDCI Hyderabad HQ. Register your Copy
IT Folder 6

IT Folder 7

IT Folder

Comprehensive Folder

Folder 2

Folder 8

IT Folder 5

IT Folder 9

IT Folder 10
Information Technology Video
Event Highlights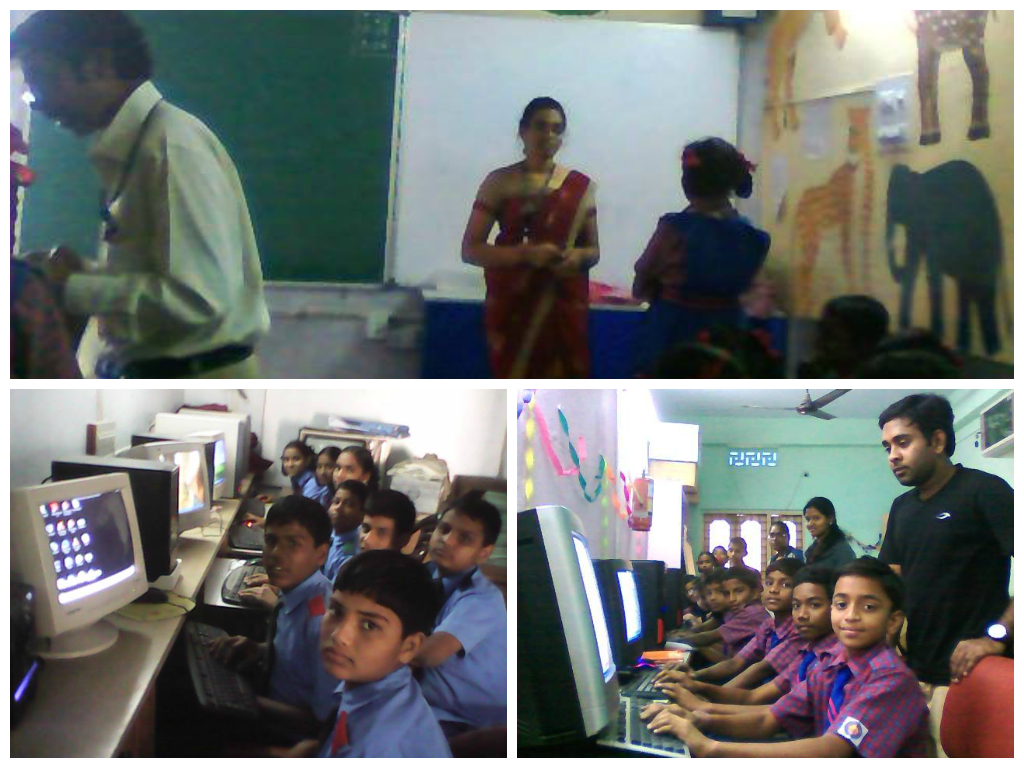 ITDCI School Project