ITDCI - Accreditations & Achievements
Labour Department – Shop & Establishment Act- May 28, 2012

Registration Certificate

Gazette Notification June 15, 2012

Notice - Gazette

Gazette Notified -Public Trust - Govt. of India

- Registration Certificate

Trust Manifesto- Stamped

Registered Deed Certificate

Trade Marks Registration for Name with Logo

Registration Copy Right-TM

Trade Marks with Logo Documented

Documentation 2012-Copy Right-TM

National IT Mission 2015-16

School IT Project- National Competition –Star Awards 2015-16

National Institution for Transforming India- NITI Aayog

Public Private Partnership- NGO Registration # U-ID:MP/2014/0084177 NGO

National Membership exceeds 150 marks

ITDCI surging distinguished citizens to come together for the benefit IT stakeholders globally.

2767 Students Registered with ITDCI for IT Courses & Certification

Venture 2015-16 provides multi- dimensional Government schemes & IT manpower > Job Ready

India's First Empanelment Based Project - 37 MNC's Official Support | Govt Sector Approval

1.International Licensed Pen Testing Analyst Brand Owner - Penetration Testing License ( Professional Series-ISO- ISMS ) 2.International Computer Network Security Professional Brand Owner - Empanelment Program for Indian Citizen

National Network of Professional Education Center consist of Eight Zonal Development Coordinator of 35 Regional Development Coordinator to monitor and control all India activities.

Leading Change in Changing Times Single Window PEC Spread across the Nation to provide Multidimensional courses to meet the dynamic challenges in changing Times
Venture 2015-16_ITDCI Spectrum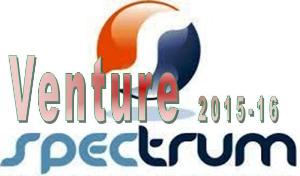 CEO Kavita Mishra announced the mega project "Venture 2015-16" which offers Unique Benefits Spectrum to the Members & IT Stakeholder, on the occasion of New Year 2015.
Context to this please arrange to send your feedback to the CEO at ceo@itdci.org to avail the unmatched benefits of the Venture. The Board of ITDCI is proud to Honor Associates for the cooperation extended in the last session 2014. The CEO will inform the details soon to the TEAM_ITDCI about further IT Development. "Trust Strong Authentication"
IT Icons - Well Wishers
Dr. A.P.J. Abdul Kalam

Ex-President of India

Azim hashim Premji

Chairman of Wipro Limited

Bill Gates

Chairman of Microsoft

Mark Zuckerberg

Founder of Facebook

Steve Jobs

Founder of Apple

Narayana Murthy

Infosys mentor Narayan Murthy

Kailash Vijayvargiya

State Cabinet Minister
CEO_ ITDCI Appointed

Our Loyal Members are being informed personally by the CEO - Kavita Mishra about the VENTURE 2015-16 & more....
The Board of ITDCI on January 15, 2015 announced the appointment of Kavita Mishra as the first CEO of ITDCI. She will be conducting Global Operations from the All India Office at Blue Diamond, the new address of ITDCI HQ. The CEO office shall be directly connected to all India and the international network of IT stakeholders. The unique feature of the new CEO Office shall be to establish the state-of-art centers to facilitate the Internship - Real Time & Real Job to the promising students world across. The Pioneer Internship Project commissioned by ITDCI in 2014 as the result of 3yrs Research & Development in the field Transformation of students to Skilled Professional - TRULY READY FOR JOB. Our Loyal members are being informed personally by the CEO - Kavita Mishra about the VENTURE 2015-16 AND about the world of Opportunities available under the Mega Project. Please hold on, your turn is NEXT...
Annual Membership Renewal-2015

Trust the Leader within YOU with Strong Authentication. The Board of ITDCI is proud to Honor the Loyal Members. Heartily Welcome!
ITDCI Team & the Board –ITDCI is delighted to Award the Renewed National Membership.We appreciate your valuable association and wish to gain substantial development.Our committed is further empowered to face the future hindrances and the global competition. Please arrange to send the SOFT COPY of your Membership Form- 2015 with Update Information to ITDCI HO at admin@itdci.org,Help-Line:+917879992267
Unique Advantage-Venture - 2015-16
IT Career-All India Expansion
Sunrise Opportunities at Various Levels Across the Nation, If You Aspire to Achieve Challenging Position, Don't Risk To Miss IT.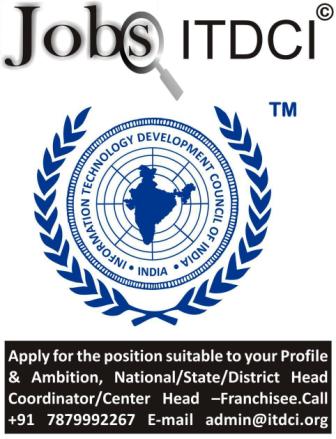 NITI Aayog-National Institution for Transforming India
National Institution for Transforming India
65 year old Planning Commission replaced by National Institution for Transforming India- NITI Aayog. NITI Aayog will be headed by the PM, while all Chief Ministers and Lt. Governor will be on its Governing Council. The justification for promoting Public Private Partnership (PPP) in infrastructure lies in its potential to improve the quality of service at lower costs, besides attracting private capital to fund public projects. This, however, is predicated on a policy and regulatory framework that provides a fair, transparent and competitive environment. Flaws in the framework can lead to unintended outcomes; a cautious and diligent approach is, therefore, necessary while formulating the rules. Source- Media- NITI Aayog
School Project Books Available
Book Your Copy Today- Call 07879992267
IT Folder 6

IT Folder 7

IT Folder

Comprehensive Folder

Folder 2

Folder 8

IT Folder 5

IT Folder 9

IT Folder 10
Information Technology Video
Event Highlights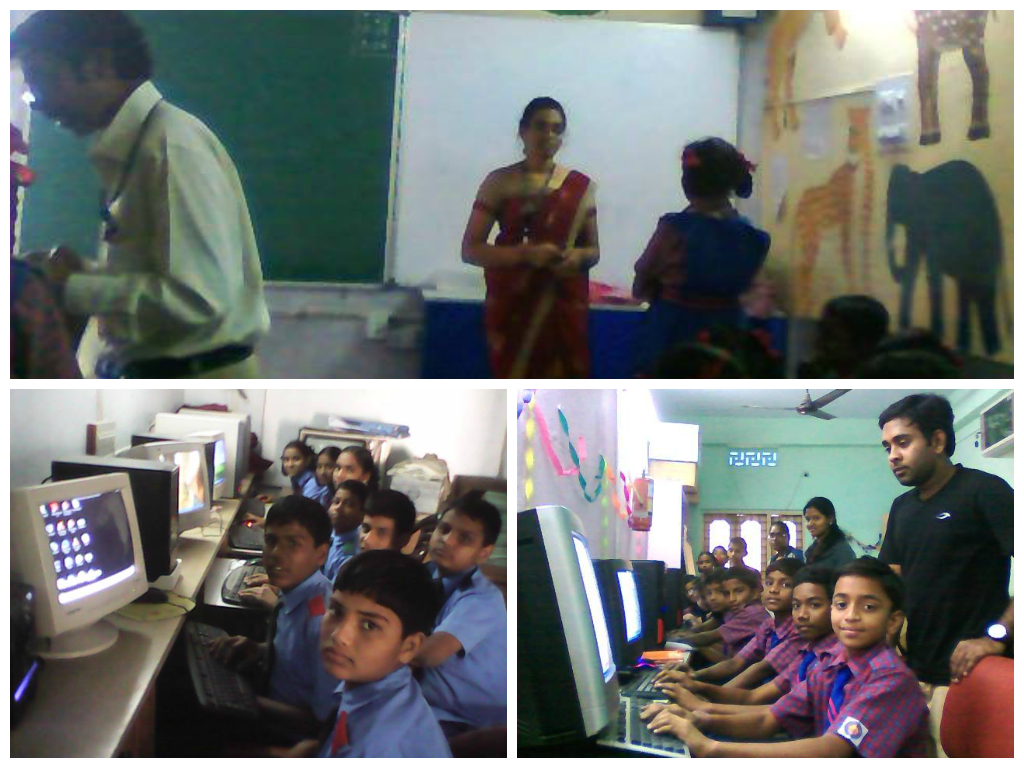 ITDCI School Project